Mexico's manufacturing production has grown nearly 30% in the last year, with new factories being built and old ones expanding. It was originally expected that China would have a major impact on Mexico's industrial sector, but it looks as though they are not quite ready to take over yet. This is great news for Latin America as well as other countries looking to use Mexican labor power cheaply.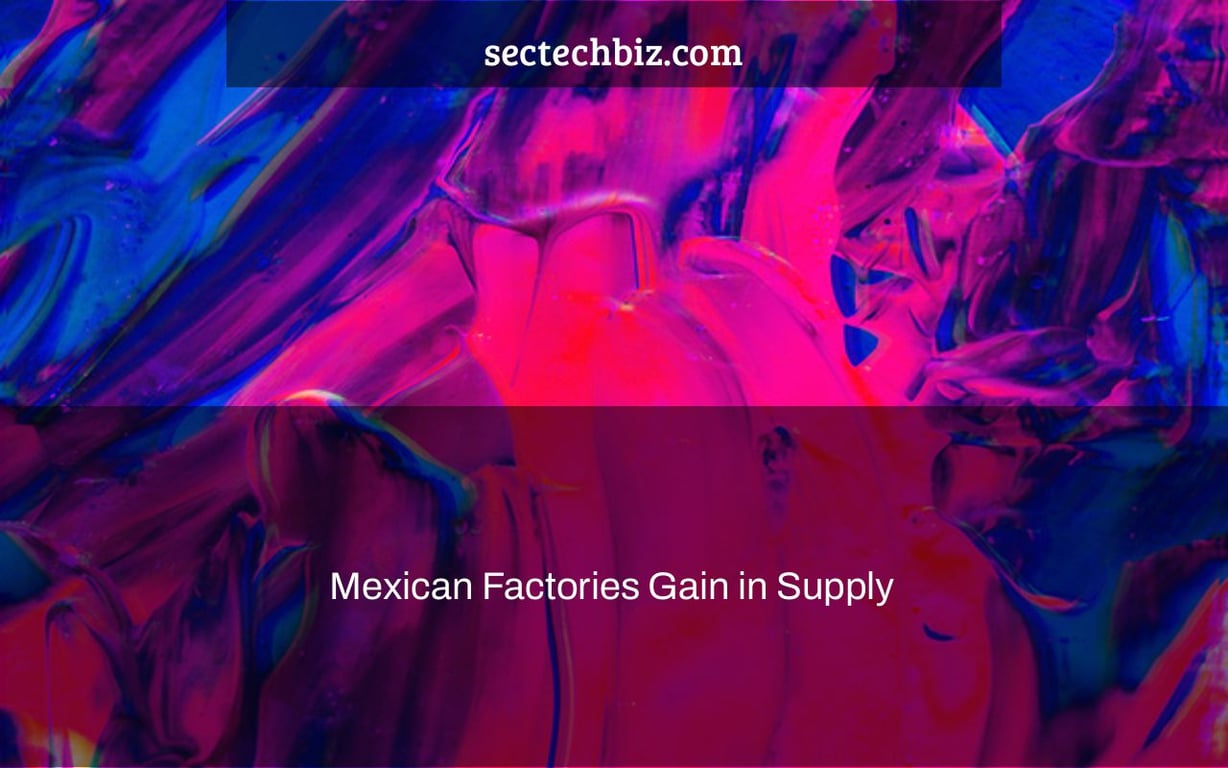 According to new statistics, Mexican suppliers are gaining traction as firms reorganize their supply chains in the face of mounting global disruptions.
According to procurement software business Jaggaer, significant American corporations sought chemicals, produce, building materials, and other items from six times as many Mexican suppliers last year than they did in 2020. At the same time, according to Jaggaer, the number of Chinese suppliers that accepted procurement bids fell by 9% in 2021, based on data from its 30 largest U.S. manufacturing clients with an average annual turnover of more than $30 billion.
More corporations are resetting their supply chains by adding suppliers and shifting certain manufacturing closer to end customers, prompting the drive for suppliers in Mexico. Following a succession of supply network shocks caused by Covid-19 outbreaks, port bottlenecks, harsh weather, and geopolitical events, the endeavor is targeted at increasing resilience and dependability.
"If you're a manufacturer and you used to have strategic connections with one or two suppliers that create the same or comparable item, we're now seeing that same manufacturer having relationships with three or four different suppliers," Jim Bureau, CEO of Morrisville, N.C.-based Jaggaer, said.
---
Subscribe to our newsletter
Report on Logistics
Top news and in-depth analysis on everything from supply chain to transportation and technology in the field of logistics.
---
He claims that the new suppliers are closer to the buyer and its consumers. Between 2020 and 2021, the business saw a 514 percent rise in Mexican suppliers obtaining bids from its major US clients, as well as a 155 percent increase in Latin American suppliers receiving offers.
At the same time, the business discovered that those producers in the Asia-Pacific area sought items from 26% fewer suppliers.
A separate survey of 2,000 chief executives in the United States and the United Kingdom by Proxima Group, a London-based procurement and supply chain consulting firm, found that 15% had moved production closer to their home countries or sourced from suppliers in nearby regions, and 26% were considering it.
Companies are looking to add redundancy into their supply chains, according to Tom Stringer, the site-selection practice leader at Chicago-based consulting company BDO USA LLP.
"That capacity to move from one to two to three or four suppliers for various goods to guarantee it stays on the shelf and is accessible for the customer," he added, "that's a significant problem that's now being addressed."
Lydia O'Neal can be reached at [email protected]
From the Logistics Report:
Copyright ©2022 Dow Jones & Company, Inc. All Rights Reserved. 87990cbe856818d5eddac44c7b1cdeb8
'U.S. Companies Shift to Mexican Suppliers,' appeared in the print edition on April 2, 2022.